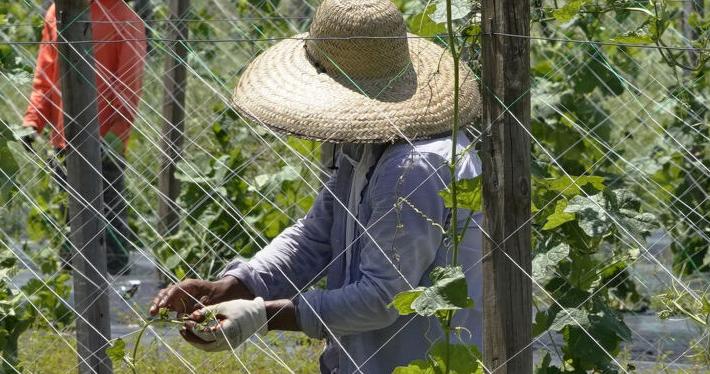 "That school will end up an all-Black school," Foreman predicted — a reversion to the mid-1960s state of affairs before integration. Then, as historian Daniel Campbell has written, Sarasota underwent a similar convulsion, as a far-right faction aligned with the John Birch Society declared there was a left-wing conspiracy to infiltrate county schools. District and school administrators, as well as teachers, were accused of being communists or homosexuals. One couple snuck into a school's bathrooms to "collect evidence" about school staff and a superintendent who followed federal desegregation orders was forced to resign. In 1966, a former state legislator declared the right-wing groups had made Sarasota infamous "as a hate center." 
"It scares me to think that we're going backwards 50 years or more," Foreman said. Combined with the impact of the school voucher bill HB1, she warned, "Public education is going to cease." She worried that more elite schools in the district, like Pine View — which opened amid integration with a bevy of admittance requirements that kept Black students out — would be transformed into private institutions. The rest would revert to de facto segregation. "You're going to have the haves and the have-nots," she said. "If you are a parent and can afford private school, your kids will get educated. If you can't, your kids aren't going to be; they're going to be the servants." 
Everyone knew someone who had left, or was planning to. Lisa Schurr knew of dozens. One was a fellow Support Our Schools cofounder, who recently became one of four Sarasota women who fled the county's political environment for Maine. 
"I came here for the culture, but it became the culture wars," said Robin Taub Williams, founder of the Democratic Public Education Caucus of Manasota, who said that at age 71, she'd never personally witnessed antisemitism until the last year. But now, she said, she's had leaflets left in her driveway by the "Goyim Defense League" and had a bare-chested stranger knock on the door and tell her partner, "I didn't know we had any Jews left in the neighborhood." 
"People are leaving Sarasota. We're all discussing it," said Carol Lerner. "I don't want to. I'm here for the fight. But I'm developing some contingency plans." 
In Brevard County — another district that boasts a Moms for Liberty cofounder and which also ousted its superintendent after flipping its school board last fall — so many people are leaving that a progressive public health group recently had to disband. This April, the LGBTQ+ rights group Equality Florida issued a travel advisory, warning that "Florida may not be a safe place to visit or take up residence." 
Republicans responded with glee. When The Wall Street Journal published a story about Florida's hard-right "shift," quoting a Democrat who said "It feels like the earth is caving in and we can't breathe," Christian Ziegler tweeted, "LOVE TO HEAR IT." After a recent academic survey found that more than half of LGBTQ+ parents were considering leaving Florida, and nearly a fifth were already working to do so, DeSantis spokeswoman Christina Pushaw shared the news on Twitter with an emoji of a hand waving goodbye. In May, when the NAACP issued its own travel advisory about Florida (following yet another from the League of United Latin American Citizens), Christian Ziegler suggested the group's chairman should leave the state. 
Partly the reason for the exodus was the sense of continual bombardment. "DeSantis seems to have this media strategy where he's in the headlines all the time, every single day," said Liv Coleman, a political science professor at the University of Tampa who researches the right wing. "It's relentless," she continued, like the chaotic news cycle of the Trump years, when every morning people had to wonder what new bombshell would land that day. "It's like that all over again in Florida. But it affects our lives more deeply, because this is state government, these are our schools." 
"It's everything, everywhere, all at once," said former Sarasota school board chair Jane Goodwin, who, before terming out last year, had opposed new policies to out LGBTQ+ students to their parents and cut off public commenters who attacked school board members personally. Since last November, she said, she has watched the new board systematically dismantle everything she'd done. 
"It feels like there's a million things happening all the time, and there's only so much you can do," agreed Madi Markham, a 2023 graduate of New College, who grew up in the area, and felt the district and her college were being dragged along parallel tracks. By early March, after DeSantis's appointees fired New College's president, its interim chief, former state education commissioner Richard Corcoran, disbanded the school's diversity office, fired its head, and proposed that right-wing think tanks establish academic centers on campus. In April, Bridget Ziegler was named to the college's presidential selection committee. And in May, when DeSantis signed new legislation banning funding for diversity programs at all state universities, he did so at New College.
The sense of onslaught was intentional. In February, a website run by former Trump speechwriter Darren Beattie argued that DeSantis and his New College appointee Christopher Rufo were "putting on a masterclass" of battle strategy by overwhelming their opponents with the sheer number and speed of simultaneous attacks. "It's all hitting, all at once." 
"I'm not scared of these people," Markham said. "But I'm scared for the future of this college, and Florida, and the country, in ways that I don't think people who aren't in Florida understand." 
At the school board, Edwards said Sarasota's status as "ground zero" for the education wars was impeding the search for a new superintendent. In December, shortly after Brennan Asplen was forced out, Edwards said he'd called seven or eight community leaders, to see if any could serve in an interim role, but was roundly "shot down." One person said they could do it, but didn't want their family "persecuted," Edwards recalled. In March, as the board interviewed head-hunting firms to lead its superintendent search, one company acknowledged that Sarasota's reputation would scare some applicants away. 
"I don't think it's any secret that there's three or four or five states in the country where there's been more turnover than other states, and Florida is one of them," Steve Joel, of the executive recruitment firm McPherson & Jacobson, told the board. Good superintendents want to know they'd "have a fighting chance to be successful," Joel said. If they didn't think that was possible, they wouldn't apply. 
"Here's how fascism works: we go after the marginalized, we start banning books and we go after education," Edwards told me. "I'm not afraid to use the word fascism, because I'm watching it. I'm getting the brunt of it. And the bullying the governor is doing silences people, so even parents outraged about what's happening stay silent, because they're afraid there's going to be retaliation from the school board to their child."
"The public has got to wake up and pay attention," he continued. "I'm an elected official and I'm not afraid to fight. But to do that I need support from my community, and in numbers." 
Increasingly, say Lerner and Schurr, the public is answering. On March 21, the next school board meeting after Edwards was called a "groomer," the room was flooded with public commenters, including a contingent of clergy, there to denounce the "vile" spectacle of the last meeting. Numerous white-haired retirees spoke to the importance of teaching Black history or accepting gender diversity. Forty minutes into public comment, when another conservative school board regular started talking about "what Tom wants to do to our children," Edwards walked out of the building. Most of the audience applauded, and a number followed him outside. 
"We've been saying all along these are red herrings, it's subterfuge, it's all the privatization of public education," said Schurr. "A lot of people thought, 'You're crazy.'" But now, when she speaks on panels, even to nonpartisan groups, the destruction of public education always comes up. 
"I'm more hopeful than I've been in a while," said Lerner, "because I see people understanding what's going on." 
On April 18, before another school board meeting, a series of groups including the teachers' union, Women's Voices of Southwest Florida, and a student coalition rallied to protest the attacks on Edwards, censorship, and the proposal to let Vermilion Education overhaul the district. More than 70 people signed up to speak, and public comment lasted for four hours. When the board voted, two of the new conservative board members, Tim Enos and Robyn Marinelli, sided with Edwards, blocking the contracts (although Marinelli signaled that she might be open to a different, more narrowly-defined contract with the company). Sarasota Herald-Tribune education reporter Steven Walker tweeted that it was "one of the first times I've been genuinely shocked in my year on this beat." 
"Are people waking up now? Are people being energized?" asked Soublis. "Is it enough?" 
On April 21, two simultaneous events punctuated that question: Ziegler welcomed some 300 conservative education activists to the inaugural "Learn Right" training summit of the Leadership Institute's new Sarasota headquarters, and students across the state joined a massive walkout in protest of Florida's education policies, led in part by Zander Moricz's nonprofit. But over the following weeks, three new books were targeted for book bans in the district. Elsewhere in the state, DeSantis's administration moved to strip another superintendent's educator certificate after a complaint from Moms for Liberty, and a fifth grade teacher was placed under investigation by the Department of Education for showing a Disney movie with an LGBTQ+ character to her class.  
"I unfortunately am less optimistic about the ability to push back against this," said Coleman. "Sometimes things have to break before people really pay attention." In the late 1960s, Sarasota's segregation-era school fever — which included "hit lists" of teachers to be fired and charges that right-wing activists were trying to learn the religious affiliation of every student in the district — only broke when "moderate Republicans got so sick of it that they joined forces with liberals," she continued. But things could be bad for a while. "I just wonder at what point do people say 'enough'?"
Back on March 7, Moricz — who'd taken a gap semester from Harvard to attend to his growing nonprofit — was at the school board when Edwards was attacked. He got up to speak, addressing his comments to Tom. "It probably feels very overwhelming to be in the minority, and it probably feels like you can't do anything," he said. "But the position you're in is more important than any position they're in politically." Edwards had to keep fighting, Moricz said, even though things would get "so much worse." 
What he meant, Moricz later explained when we met near his alma mater, was that "Anyone right now who is being bullied by Ron DeSantis has to be an example for future victims." 
"Tom has to survive this so that other people know they can survive this," he continued. "And if we know we can survive this, more people will be brave to stand up."
It was also a declaration that Florida wasn't yet gone. "The trick of the culture war is to make people feel the fight is already lost," Moricz said, "so that in one or two years, conservatives will genuinely win the fight. Right now, that fight has not been won. They are simply claiming victory." 
Image caption: "I was so proud to work for Sarasota," said Gail Foreman, a history teacher at Booker High School, in Sarasota County. "And now I'm ashamed of it."
This story was produced by The Hechinger Report and reviewed and distributed by Stacker Media.