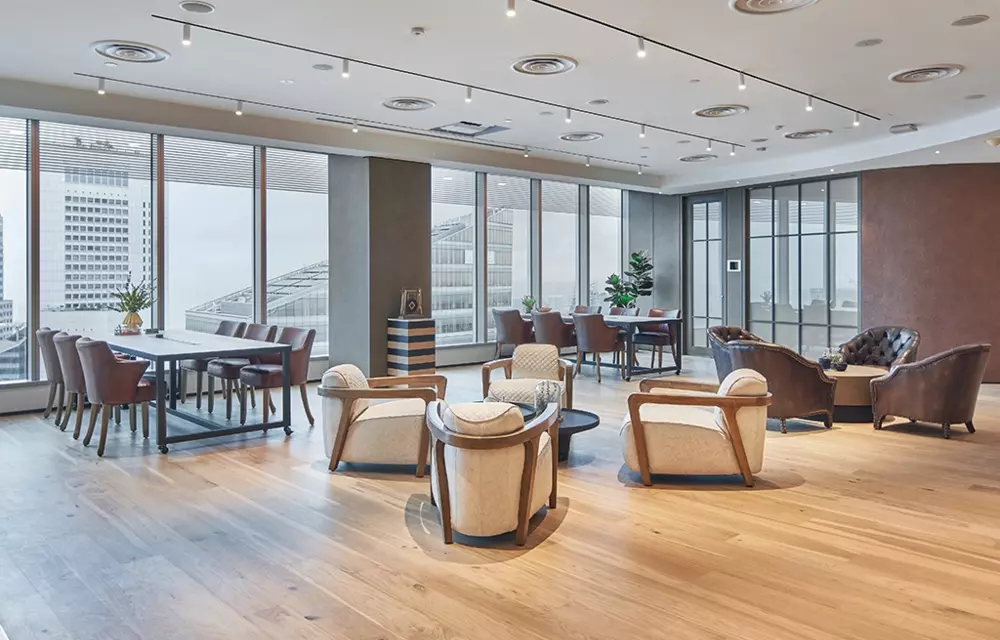 Coworking spaces in Abu Dhabi are the ultimate choice due to their flexibility, diverse amenities, and vibrant community. They offer professionals a dynamic and inspiring work environment that adapts to individual needs, promoting collaboration and productivity. If you're in search of the best coworking space in Abu Dhabi, UAE let's delve into some promising options right here.
Exploring Abu Dhabi's Diverse Coworking Spaces: Your Gateway to Productivity
Abu Dhabi offers a wide range of diverse coworking spaces that cater to various professional needs and preferences. Some of the noteworthy spaces include:
Servcorp World Trade Center Abu Dhabi: Nestled in the historic business district, it provides unbeatable serviced offices, coworking spaces with hot desks and dedicated desks, virtual offices, and hybrid spaces.
Berri's Cafe: Bringing the vibrant Mediterranean ambience from LA to Abu Dhabi, Berri's Cafe offers an inviting space for a productive workday. With stunning sea views, it pairs electric Mediterranean cuisine with a range of coffee beverages. It redefines the coworking culture, providing a unique atmosphere to enhance your work experience.
LOCAL Cafe: LOCAL Cafe is another coworking space in UAE. Their menu extends to muffins, cookies, cheesecakes, tarts, and sandwiches. Beyond coffee and snacks, they offer a barbershop and a shop featuring unique brands that are rarely found in the UAE.
Aj1881 Green House: Aj1881 Green House is a place where you can work conveniently by enjoying the 12 types of cuisines prepared by renowned chefs using top-quality ingredients. Free parking is available on-site, making it a convenient choice for people who love to explore the creative working space and food enthusiasts looking for a diverse range of dining experiences.
Servcorp Etihad Towers: Situated in one of Abu Dhabi's iconic towers, Servcorp Etihad Towers enjoys an exclusive beachside location in the Al Ras Al Akhdar district. It's across from the luxurious Emirates Palace and just a short drive from Marina Mall. This workspace blends style with accessibility, offering a prime location in one of the city's most prestigious areas.
Discovering Abu Dhabi's Best Workspaces with Global Platforms
Workspace-finding platforms have revolutionised the way professionals and businesses discover and utilise coworking spaces in UAE. These platforms, with their extensive networks and comprehensive search capabilities, simplify the process of findinga rental office in UAE or coworking office space in Abu Dhabi.
Firstly, these platforms offer a vast database of coworking spaces, allowing users to access a wide range of options in one place. It means that individuals and businesses can easily compare various spaces, not only in terms of their amenities but also in regard to their locations, pricing, and accessibility.
Additionally, these platforms offer valuable user-generated reviews and ratings. These reviews provide insights into the experiences of other users, helping potential renters make informed decisions.
Furthermore, global workspace platforms often offer convenient booking systems. Users can find the best workspace in Abu Dhabi and reserve with ease, saving time and streamlining the process.
Wrap Up
Choosing the best platforms, like Letswork UAE, is crucial to finding the best coworking spaceor office spaces for rent in Dubai or Abu Dhabi, UAE. It streamlines the search, ensuring the right fit for your needs, location, and budget. These platforms offer a convenient and efficient way to access a wide range of options, ultimately saving time and resources.